Tidewater Waterworks p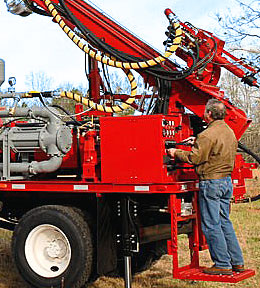 rovides geothermal loops, water well drilling, horizontal directional boring, and pneumatic boring services.
Directional drilling for conduits from 1 to 8 inches in diameter up to 400 feet long for irrigation and geothermal systems, electrical service, security systems, and communication systems.

 

Well installations for irrigation, drinking water, and geothermal systems

 

Concrete and asphalt coring and saw cutting, for lighting pole bases in parking lots.  Core drilling vertical and horizontal concrete and masonry.

          

Sleeving for gas and electric service to remotely located whole house generators
We strive to get your projects completed on time as expected and at the price you approved, What this means to us is another satisfied customer!
Our customers trust us because we take pride in our work, and they refer us to new clients frequently.